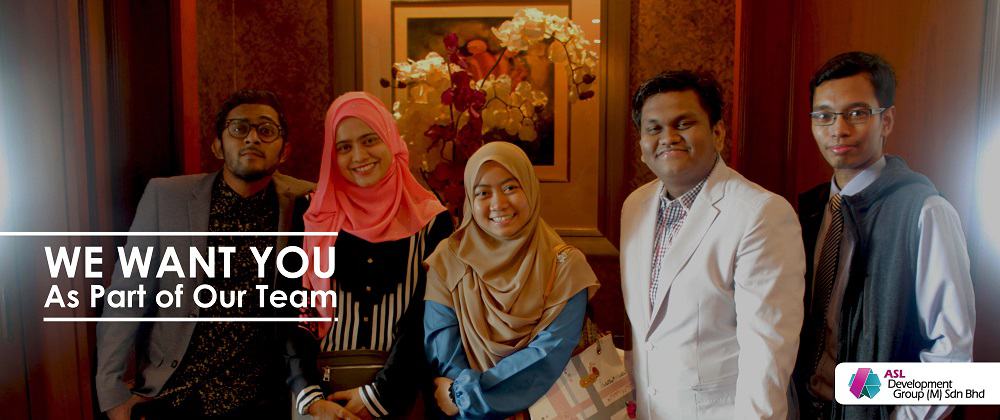 We are offering practical student to join us in ASL Development Group Sdn Bhd
REQUIREMENTS:
Candidate must possess or undergoing at least Diploma or Degree that related to position.

Possess own transport and willing to work in our HQ in Shah Alam.

Proficient in Microsoft office,(for it).Adobe Photoshop, Illustrator, After Effect & Adobe Premiere Pro.

Good return and verbal communication in English and Bahasa.

Strong leadership, analytic thinking and strongly align with company values.
AVAILABLE DEPARTMENT:
HR Admin

Account Department

Entrepreneurship Department

Creative Media Division (Graphic Design & Video Editing)

Website Administration & Online Marketing Division
Address:
NO 26-1 Jalan Sungai Burung, Y32/Y Bukit Rimau,Seksyen 32,40460 Shah Alam
If you are the candidate that looking for internship placement; email to us at hr@aslgroup.com.my